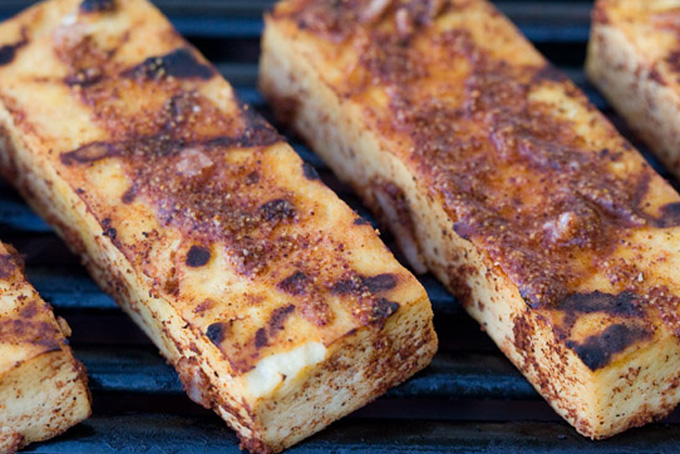 Tofu Dengaku (Tofu on a stick)
This recipe came from my favorite vegan restaurant Native. This is part of their new summer menu so I am sharing it with you.
2 lbs Tofu
3 tbsp Red Miso
2 tbsp Maple Syrup
2 tsp Soy Sauce
2 tbsp Mirin
1 tbsp Sake or white wine
¼ cup Water
Soak bamboo skewers in warm water for at least 20 minutes.
Cut tofu into 1 ½ x 4 inch sticks.
Mix miso, maple syrup, soy, mirin, sake and water together in a sauce pan and simmer until thick, about 5-7 minutes.
Let cool and marinade tofu for at least 30 minutes. Reserve marinade.
Remove tofu from marinade and skewer each of the tofu pieces.
Brush miso mixture on tofu.
Place on the grill and leave on until line marks form then turn over and do the other side.
Brush again with miso mixture right after removing from grill.